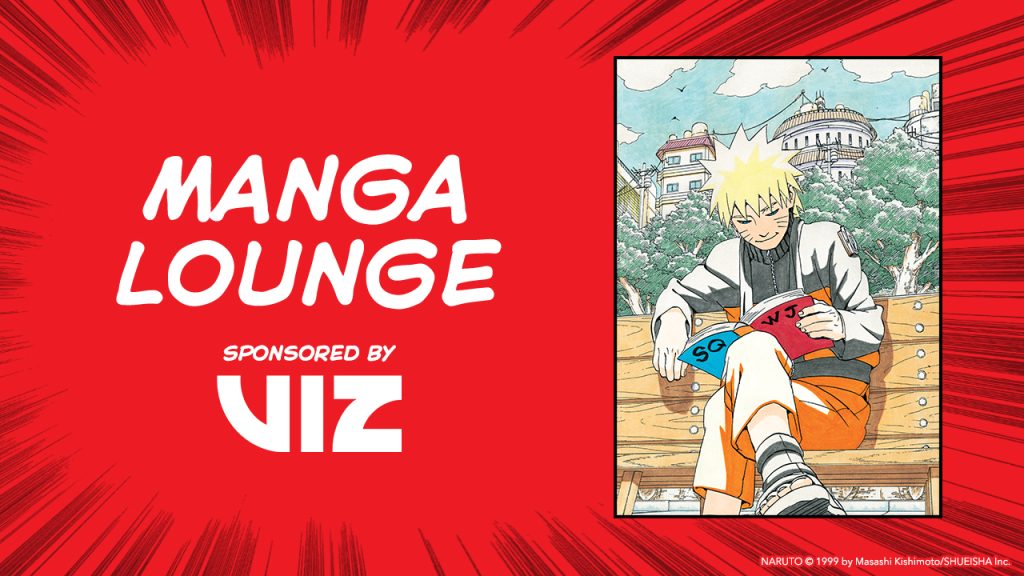 Come relax and read some new and classic manga at the Anime Expo Manga Lounge, sponsored by VIZ Media, located at 502B! With over 4,000+ manga volumes, there's something for everybody. Drive by for some fun photo ops featuring some of VIZ Media's most popular characters!
Pick up some fun giveaways like Bleach posters, VIZ-themed bookmarks and more! Enter the Art Competition and get a chance to win VIZ-sponsored prize packs. Click here for more information.
Guidelines
Large bags and purses will need to be checked in upon entry.
Manga Lounge is not responsible for any damaged or lost items. By checking in you have acknowledged this.
Drinks are allowed, but please be cautious.
Please return manga back to the proper shelf location according to age rating. With thousands of manga to organize this will be greatly appreciated.
Talking is allowed, but please be respectful to the people around you.
Photography is not allowed unless given permission by the Manga Lounge Volunteer Manager or Volunteer Assistant Manager.
Hours of Operation:
Friday 7/1: 10AM – 10PM
Saturday 7/2: 10AM – 10PM
Sunday 7/3: 10AM – 10PM
Monday 7/4: 10AM – 3PM